Forward: Taking your credit union beyond 2020
Financial institutions are in the financial services business: They help consumers by providing a safe place to store, grow, and borrow their money; a convenient and safe way to transact; and a place to come for sound advice that can help add value.
Yet, financial institutions face significant challenges as the number of consumers visiting branches and interacting with people channels declines and it becomes harder to attract consumers. The last few months have accelerated the consumers fondness/dependence on digital services and financial institutions are losing out on everyday transactions to fintech and emerging financial services providers.
For example: 
Two young entrepreneurs, 10 and 12, started a personalized skincare business. Their "regular" CU cannot accept many of their ecommerce and in-person transactions. The two young ladies have an account with a digital financial institution that can seamlessly accept all kinds of payments. And their mother runs payments at this credit union.
Eleven tenants residing close to a college pay their land-lord via a digital wallet. Six of those tenants are under 21, the other five are senior citizens. The senior citizens prefer using digital to transact. They say it is easier than writing checks and they have easy instant access to information.
When you use a rideshare app there is absolute ease, pinpoint accuracy and complete transparency. A push of a button (ease) summons the vehicle to where you are (pinpoint accuracy) and you know exactly where you are going and what you are paying (complete transparency).
A couple in their early eighties just completed a move to my neighborhood from upstate New York. They found and bought their new home via Zillow, consolidated three accounts into one account with Marcus (online), and used their digital payments app to transact for multiple expenses. 
I bought a new car and did it the traditional way. I haggled with five dealers, took the lowest price to the closest dealer, and walked away with a deal of a lifetime. It was all done online; my car was even delivered by the dealer. So, what was the "traditional way?" Well, I enjoy bargaining, I "haggled" online, and got the best deal possible.
Financial institutions help consumers with their financial journeys. The way consumers transact is being redefined. No cash changed hands (all digital money movement) in any of the above scenarios. The owner of the transaction has an opportunity to engage with their consumers. What role does a traditional financial institution get to play in this evolving world?  
The consumers that financial institutions seek desire instant access to information, are empowered by choices and are still demanding even more. What can financial institutions do to stay relevant? 
Seven critical elements are going to define your foundation for success beyond 2020. I suggest using these seven elements to think about your strategy next year and beyond.  
Transformed Branch Experiences – How can you draw consumers in for advisory versus transactional services? How do you get your consumers to transact online? 
Your branch experience has to change.
Redefined Future Payments – What can you do to leverage payments to acquire more consumers, increase share of wallet, and earn more than just interchange income?
Make payments strategic, lead with payments.
Digital: Integrated & Responsive – Is your future digital strategy defined to be more like FinTech? Is digital giving you the competitive edge you deserve? 
You have to develop a foundational digital strategy.
Security: Authentication, Transactions, Information – What would it take to create an omni-channel shield? Where are you most vulnerable?
Secure biometric authentication is a must.
Smarter Employees & Channels – How are you training your channels, especially your people channel? Is your training effective?
Build smarter and consistent channels.
Big Data, Decision Science, & the Cognitive Cloud – How can your financial institution leverage the success of big data and analytics? What do you do with this data?
Develop a perpetual data strategy.
Banking Delivered in Your Pocket – What would it take to create a completely mobile experience? Your future is literally in your hand.
Build a mobile first plan, how about mobile only?
If you would like a copy of the whitepaper that addresses these seven items in detail please send an email to me at sundeep@digitalcredence.com. I wish you the very best for the holidays and the very best beyond 2020. May we all say, "Hindsight be 2020!"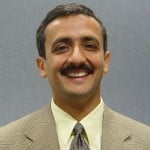 Sundeep has been assisting financial institutions with their omni-channel strategies - a more effective branch, a better online experience, & great consumer engagement. He is the author of an online ...
Web: www.digitalcredence.com
Details