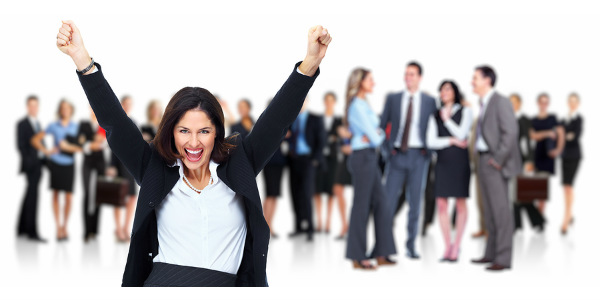 I'm hoping that after you've read the title of this contribution, you've answered with an emphatic "Yes!", but for those of you who might not be so sure, this is the perfect place for you.  Let's set some ground rules here; when I say brand, I am not referring to a logo or set of corporate colors, those are a part of your brand. What I'm really driving at is the thoughts, perceptions and emotions that your members or people at large experience when your name is brought up.  Now, let's cut to the chase.
Your credit union's brand is a big part of what sets you apart from all other financial institutions and if you do not have a well thought out plan and set of goals you want to achieve, chances are your credit union is not attractive to the demographic(s) that you're trying to reach.  If you want a perfect example of a brand that has been really well done and executed in the last month, I'd recommend checking out Mazuma or Trailhead Credit Union.  While we all have different feelings, thoughts and opinions about how our brand should look, feel and sound; the credit unions mentioned above have both stuck their flag in the ground and claimed their message.  Humor, tattoos and beer taps may not be for every credit union, but how Mazuma and Trailhead have carried a consistent persona throughout all of their delivery channels is admirable and how all brands should be communicated.  Carrying out the brand through all channels is imperative.  When everyone involved in the rebrand process is not thinking about things like how your employees act when out in the community, how your website functions, the way your lobbies are set up and how you interact via social media, it's nearly impossible to create the maximum impact.
Obviously, branding is a complex process that takes place over a long period of time.  There is no possible way that I could communicate all that is involved in a mere blog post, but I think it is important to point out a good place to start.  The first step should be discernment.  What you think your credit union stands for and what do consumers think you stand for?  Too often we are tempted to think that just because we feel one way about the good work we do, others will automatically feel the same.  I encourage you to do an easy exercise with your entire credit union team.  Create a short survey that asks the following:
What do you think our brand is?
What do you think our main business focus is?
How do you think our members perceive us?
Next, distribute that survey to every employee or a select group that will give you a good sample to work with.  I'd be willing to bet that not too many credit unions will receive identical responses from the majority of their respondents.  To me, this is a big problem.
If we don't know who we are, why we are that way and who we serve; how can we possibly function at our highest performance level?  We can't! So let's make the brand sacred.  Let's take the time to reflect on who we are on a deeper level and cut through all of the minutiae about excellent service, for people not for profit and really cut to the core; the very essence of our existence.  Let's ask ourselves, "If our credit union didn't exist tomorrow, would people care?"
With consumers having a plethora of options about where to bank, it is our responsibility to give those consumers a reason to choose a credit union (yours of course).  The last thing I will add is this; no matter what you decide about your brand, never lose sight of the fact that you are a cooperative and you have seven guiding principles that you MUST practice and abide by.  Differentiation of your brand from others is one thing, but the cooperative business model is engrained (or should be) in the credit union industry's DNA.  Find ways to deliver messages positioning the value of membership and ownership.  No matter how well your brand is designed and carried out, our cooperative nature is our biggest differentiator from other financial institutions.
What are your thoughts?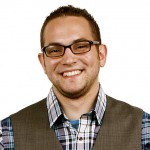 Bryce Roth is the Director of Marketing and Social Strategy at CitizensFirst Credit Union and Co-Founder/President at the credit union service organization (CUSO) Chatter Yak!. Born and raised in ...
Web: https://www.chatteryak.com
Details