Millennials: "Credit unions are irrelevant"
Now, that I've garnered your attention with a salacious headline I'll add that credit unions are irrelevant in that millennials do not understand what value is offered.
The Road to Financial Wellness was an epic road trip that encompassed 10,200 miles, 137 hours of driving time, 37 events in 30 locations held in the month of June. The Phroogal team traveled from Portland, Maine to Los Angeles, CA participating in local events that included panel discussions, seminars, dinners, barbecues and training sessions. The events were held in many credit union locations, churches, colleges, a country club house and a living room.
We had the opportunity to engage with people all across the country from different socio-economic conditions. We found commonalities and differences. We learned a great deal from the 30 days on The Road.
The Road to Financial Wellness was sponsored by 15 credit unions so naturally many of our conversations shifted to credit unions.
Let me focus on the words, "credit unions are irrelevant." It was in pit stop 7 in Raleigh, NC I heard these words. Maybe it was the wine or beer or the general informality of the event that let this person utter the words.
As an industry we spend a great deal of time focusing on the differences between credit unions. I'm guilty of writing many pieces like this myself. What we found on our summer road trip is that millennials aren't confused about the differences. Millennials just do not understand the value offered by credit unions.
Let me focus on values.
Millennials are a generation that are straddled with more economic uncertainties than previous generations. However, millennials are hopeful and optimistic. Millennials may have a larger amount of student loan debt but still believe in living life through experiences not purchases. Millennials may be considered entitled but they are keen on social impact.
When I asked millennials across the country their thoughts on credit unions, the answers were all over the place. I had many who said they loved their credit union but chose to do most of their financial transactions elsewhere. I also had responses such as "I just don't know enough about them or what are credit unions?"
So I began to ask a different question, "If you could bank with the ideal financial institution, what would that be like?"
The answers were:
Community. Millennials want to feel they belong and their participation is beneficial to themselves and others. Millennials value community relationships because there's a desire to be connected with other like minded people.
Social Mission. Profits are okay but social impact should be the top priority. Millennials who want a sense of community do so because it's making a difference in their world. It's not about supporting another social cause or a social responsibility statement. Millennials are seeking your core value meaning your mission in itself is for positive social impact.
Convenience. Millennials are seeking simpler ways to do things that do not take too much time. It's about offering technology that helps perform tasks not replace human interaction. Millennials want technology but they'd like to know there's a person if and when needed.
Expertise. Millennials are seeking experts in their respective fields who are in the game to help them succeed. A brand that is known to provide trustworthy and relevant advise will be rewarded with brand loyalty.
So what are these millennials describing when asked that question or something similar? For the most part credit unions.
You'll notice that millennials we spoke with didn't mention higher interest rates or lower loan rates. They didn't talk about governance or not-for-profit status.
Millennials are looking for values.
Credit unions are in a position to grow with this generation but it's going to require going back to your founding roots. There is an opportunity for credit unions to market their core values that differentiate themselves from banks and other credit unions.
If you revisit the primary reason the credit union you manage was founded, you'll find insight in why members originally joined and why they remained loyal. It wasn't because you gave more interest or had more product offerings. They joined because of your credit union's mission and they remained because they felt part of the community.
You don't need to have everyone join your credit union. You need to attract the right members and that means clearly articulating what you stand for…your values.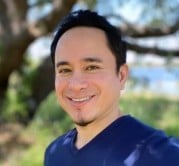 Jason Vitug is a former credit union executive and founder of the personal finance website phroogal.com. He's a bestselling and New York Times-reviewed author with a second book ...
Web: www.phroogal.com
Details