Mobile momentum- stay ahead of the game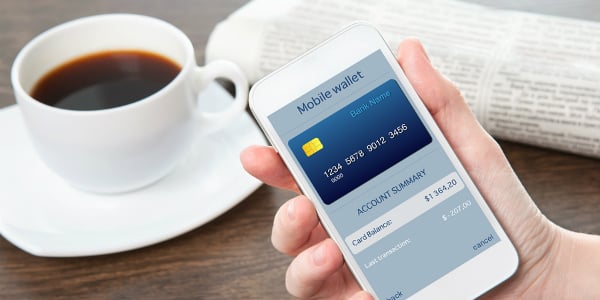 Mobile banking has become one of the most rapidly growing services that consumers expect from their financial institution.  Today, consumers increasingly rely on the availability and feature set of mobile banking apps to decide which institution to use.  This is a paradigm shift that large retail banks are embracing and credit unions have been quick to adopt; yet credit unions should be vigilant about becoming complacent in their mobile drive, missing the opportunity to add new mobile services and adjust to this new reality.  Ignoring this trend could put the future of your credit union at risk as other, savvier financial institutions respond with mobile services that will make your credit union look obsolete and out-of-touch with technology advancements.
Banking is bound to become a mobile-first business.  Consider these facts.  By 2017, nearly half of U.S. bank account holders will be active mobile banking users (Forrester Research).  A report released earlier this year shows that the mobile banking service offered by a financial institution was a key driver in changing banks for 60% of smartphone or tablet users (AlixPartners).  Another study from 2013 found that one in three consumers who conduct their banking on a smartphone view mobile banking as the primary reason why they stay at their current bank (Yodlee Interactive).  When you add all this together, the conclusion that mobile will become the prime decision factor for a consumer selecting a financial institution is inevitable.
Whereas branch locations and ATM availability were once the key factors in choosing a financial institution, recent data shows the rapid pace of change towards a mobile-first industry.  Since 2009, the number of consumers using mobile banking has increased 46%, and since 2011 the number of consumers using mobile deposit has doubled (SWACHA).  The pace of this trend is only set to increase as more and more financial institutions focus more on their mobile offerings as ways to attract Gen Y consumers and, eventually, their younger siblings.
Mobile services are not just about the traditional banking activities like checking balances and transferring funds.  Newer services such as mobile deposit, p2p payments, mobile bill pay and more are now available on the feature-rich apps and are quickly redefining what consumers consider as standard mobile banking features.  As the competition for mobile-first consumers heats up, expect more innovation, newer features, and aggressive marketing of mobile apps from financial institutions looking to capitalize on the mobile trend and differentiate themselves in the market through their mobile services.
Demand is driving product innovation and consumer adoption is validating the more successful mobile strategies in the marketplace.  Credit unions need to keep pace with mobile innovation that we are seeing among traditional banks, Internet banks, and other financial institutions.  If they become complacent, they will be unprepared to compete for the consumer that demands a compelling mobile experience rich in features, convenience, and innovation from their financial institution.
Andrew Tilbury is the Chief Marketing Officer of Bluepoint and oversees Bluepoint's integrated marketing strategy and product management including brand management, media relations, interactive marketing, and product management. Tilbury ...
Web: www.bluepointsolutions.com
Details