NYLC continues to strengthen the credit union system through bridging generations of leadership
The Canadian Credit Union Association's (CCUA) National Young Leaders Committee (NYLC) recently embarked on a joint venture in partnership with Sandra McDowell, former National Young Leader Award Winner & WYCUP scholarship winner and Vice President of Communication and Culture at First Credit Union in Powell River, British Columbia, to create an opportunity for a 6-month virtual leadership development program.
McDowell, creator of the eLeadership Academy, lead 26 young leaders from across Canada through Phase I of the Academy, which included 8-modules on various leadership topics via webinars, discussion forums, and assignments along with supplemental information for each module.
Participants took away strategies to support their leadership growth including the creation of a personalized Leadership Action Plan (LAP) and a one-page overview of their purpose and desired legacy. Graduates of the Academy gained valuable personal insight to propel their leadership to the next level and become better communicators and more confident leaders with the ability to:
Manage self and lead others (emotional intelligence);
Coach others to foster solution-based thinking;
Motivate and influence others;
Lead with heart and backbone;
Manage difficult conversations;
Foster effective collaboration;
Lead with increased understanding of the brain and 
change-management practices.
Participants from Phase I were unanimous in the value the program provided to strengthening their leadership development and 100% of the participants would recommend the program to others.
 "The depth of knowledge and experience of the participants in the academy was phenomenal, and I learned something new and different every time I logged in. I would recommend the Academy to anyone wanting to grow as a leader. I took tremendous value from this course, but what's more important is the value that it will provide to the credit union I work for, and in turn, our members."
"I thoroughly enjoyed the Academy. I was given an opportunity to grow my knowledge of leadership and have found myself using the nuggets I've gained on the job. The Academy provided effective tools for discovering who I am as a leader and helping me identify areas of growth to be a more effective leader. I'm a better leader because of the Academy."
"The eLeadership Academy had a significant impact in fostering my personal and professional growth. The modules provided enlightening content along with engaged discussion from participants. The assignments provided not only personal accountability to learning, but significant continued personal assessment, development, leadership skills and knowledge. Highly recommend to any current or prospective leaders in your credit union."
CCUA has since partnered with Sandra to offer the eLeadership Academy to Canadian Credit Unions to support the development of  leaders across the system.
More information on the eLeadership Academy, please check out the link here.
Phase II
Upon the completion of Phase I, participants put their new leadership skills and competencies in to action to assist in strengthening the credit union system.
At the end of January 216, pilot participants were arranged in teams with geographical separation and presented with the following challenge question:
What is one of the biggest challenges currently facing the Canadian credit union system and what would you recommend as a solution to this challenge?
The groups worked together to come up with a solution through the creation of a 5-page white paper completed at end of April. Teams presented their findings virtually to a panel of National Young Leader Committee Alumni.
During Phase II, participants were provided with:
A mentor to share their knowledge and experience (an alumni NYLC member)
A webinar presented by a NYLC Alumni on creating an effective white paper
A webinar presented by a NYLC Alumni on creating an effective presentation
Upon completion, participants were provided with a survey on their experience with extremely positive results:
95% (18/19 respondents) felt that Phase II provide value to their development as a young leader
95% (18/19 respondents) felt that Phase II pushed them out of their comfort zone.
95% (18/19 respondents) would recommend Phase II to a peer to participate in.
"I strongly believe that the Credit Union system in Canada needs to start proactively disrupting itself in order to better serve our Member of tomorrow. The more conversations we can have around solving our system's challenges and our Members' challenges is essential to doing so. Phase 2 of e-Leadership gave many young leaders from coast-to-coast a chance to ask some of these questions and come up with some solutions to how we might get better as a system. "
"Connecting with other leaders in a meaningful CU changing focus was both enlightening and exhilarating. I learned a lot from my teammates and have forged relationships that will extend well past this course. As our group said "We're sure this isn't the last time we collaborate on an initiative!"
"Teams made up of individuals from across Canada discussed system issues and identified the solution culminating in a presentation via webinar. From start to finish Phase II was a leadership skill development goldmine. "
The NYLC is currently in the process of reviewing the full NYLC eLeadership Program Pilot to determine its existence on a go forward basis.
Once again, the NYLC is delivering on its vision to "Strengthen the Credit Union System by Bridging Generations of Leadership".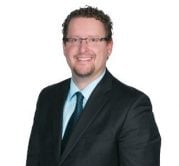 Devin Selte is a 15 year veteran in the credit union industry all with Servus Credit Union. On top of his position as Branch Manager in Stony Plain, he is ...
Web: www.servus.ca
Details