Purpose-driven brands matter more than ever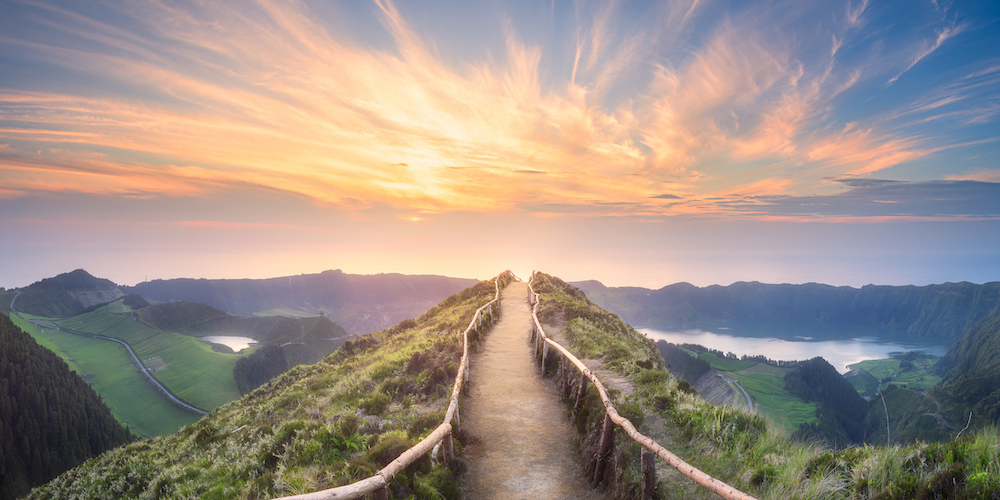 Purpose-driven branding is becoming increasingly more important, as people more intentionally seek brands that have a purpose beyond profit – brands that stand for something, and act on their shared values and beliefs.
As big brands made bold statements against Russia's invasion of Ukraine through hard hitting withdrawals and bans, the expectation that organizations will act on their values – even when it's expensive and inconvenient – is only becoming further cemented for consumers.
Credit unions have always been about living out values, the mantra of People Helping People is in their DNA. By offering tailored financial services to those who need them, and also giving back to local organizations and promoting financial literacy, credit unions have always and continue to help build stronger communities for everybody around them.
Yet, credit unions are perpetually challenged to turn this community building into a powerful competitive distinction to a mass market audience. Often, existing longtime members understand and appreciate the good work, but it does not translate easily into new member growth. It's common to hear credit union leaders admit that they struggle with "bragging" about the community giving and other social impact activities, implying that marketing these efforts somehow devalues them.
So how do we bring forward the purpose-driven nature of credit unions as a brand strength, in order to reach and attract new members? It starts, as most things in marketing do, with insight about your target audience.
In 2015, Mennonite Savings and Credit Union was facing a big problem. The rate of growth in assets and membership was declining at a pace that, if left unchecked, would reach negative growth within the next decade. Through market research, MSCU identified systemic issues that were barriers to growth – most critically that 91% of potential members would not consider joining because of the exclusive sounding name.
However, that same research also uncovered a ray of hope that became a guiding light for their future. Their emphasis on peace, social justice and mutual aid were greatly admired by survey participants, and they strategically focused on prospects who were seeking to align their values with their finances.
An example of Mennonite Savings and Credit Union's purpose in action was that all of their investment options were Socially Responsible Investments (SRI) and the credit union screened businesses to ensure they weren't lending to those with a record of unethical or illegal practices, or that operate in ways that negatively impact the environment or human rights. Another: they offered a unique product called Crisis Care Guaranteed Investment Certificates (GICs) as part of a Member Assistance Services, a way to use investments to support those experiencing financial hardship or distress.
Research showed that these types of values-driven financial products had strong appeal with a sufficient mass market audience, but the Mennonite name was too exclusionary and they didn't win initial consideration. The opportunity was clear: invite a broader community into a distinctive way of banking that would align with their values, and thereby strengthen the credit union for generations ahead.
While the path forward was not an easy one, and success through this challenge change was not inevitable (read more about how Strum guided them), the outcome was very fruitful. Emboldened by good consumer insight, Mennonite Savings and Credit Union selected a new name and brand that uplifted this appealing distinction. Within two years, newly minted Kindred Credit Union was recording 200% new member growth without suffering any of the existing member attrition that had been so feared, and seeing the highest growth in loans, deposits and mutual funds in their history.
In Mennonite Savings and Credit Union's case, the purpose-driven actions were already in place through specialized products and a culture of mutual aid, but the old brand was not attracting attention and interest to that distinction. The new Kindred name and brand enabled them to package their authentic story in a way that could be received by the right people. Or, as they put it, to "let our light shine."
Other credit unions find themselves in a different place: historically tied to specific niche giving activities which may have lost relevance, or else doing a lot of little good works without an organizing framework and thereby diluting their impact both to their community and to their brand. Both of these situations represent lost opportunities for distinction and engagement, and should be addressed.
Doing so requires a deeper, and modernized, understanding of what drives and motivates your members. Important as well in this equation is what matters and motivates staff. It's where governing values, staff passion, and member interests all meet that a strong and authentic position can be found.
Good data-driven insights, from first-party research and/or from third-party lifestyle data, is usually the first step. And once you have a better understanding of what will motivate members as well as your own staff, you can make better investments in purpose-driven branding efforts.
By understanding your members and what they care about, you can create a brand that resonates with them, as well as one that makes a greater positive impact on the world.
Ben Stangland is a skilled senior data analyst and strategist who leads our Boston data analytics and business intelligence practice. Ben blends complex financial databases into customized decision-making tools and ...
Details