Re-connect with members and reduce attrition
With financial technology, Big Tech and megabanks on the rise, 2022 is a year to focus on retaining and deepening the relationships of your existing members. Credit unions may not be able to compete with the budget of the big players, but you can work hard to retain what is yours. Once the member relationship is established, it often takes time to develop the relationship to a point of profitability. In addition, studies have found that multiple product relationships significantly help retention. Remember, members who have one product with you are just as apt to stay as they are to leave. Once members have two products with you, the risk of them leaving goes from 50% to 25%. When they reach four products, that risk falls to 5%. The new account matrix is a key approach to enhance product cross-sell while solidifying engagement and reducing that potential risk.
Consider the statistics below from EPAM's Consumer Banking Report 2021:
12% of members are looking to change their current accounts within six months.
More than 1/3 of members want a variety of financial providers for different needs.
Over half of 18 to 44 year-olds want better financial education from their financial institution.
61% of Gen Z would like their financial institution to give them advice on how to manage their money.
How to Harness the Power of Your Data
Let's explore how new account marketing is a cost-effective way to reengage with members based on their behavioral trigger of opening something new. Think of the times you opened a new account. Typically, something impactful has happened in your life driving you to open the account. It could be a new baby, marriage, a move or any number of circumstances. Something has happened and your member has chosen to come to your credit union to help navigate it. This is a tremendous opportunity for member communication and education.
The process is very similar to onboarding new relationships and is not as daunting as it may seem. You simply need to know that the household was opened before the last product was purchased. It's even better if you can build a matrix based on what the member currently has with your institution or what the next best product is for their household. This is easiest with a nightly updating MCIF, but don't let the lack of an automated system stop you. This information should be readily available in the core database.
Engagement Through Personalization
Start by thanking the member for trusting you with this new account. The next steps depend on the data that is available and your institution's goals. Engagement with the member is enhanced by personalization of the products offered and the message. However, it doesn't have to be that complicated if you don't have the resources. Focus on what works for your credit union. It could be as simple as offering the products that are profitable for you to help retain that membership: mortgage and home equity come to mind. This can be as easy or complicated as you want it to be.
Results You Can Count On
The best results come from a matrix of communication with frequency, consistency, and confirmed data accuracy. With the correct tools, once the new account campaign is in place, it will consistently run in the background.
With an average annual churn rate of 11%, you cannot afford to wait to prioritize member retention. Don't be deterred because it seems complex. Even a new account thank you letter is a good way to get started. This type of behavioral trigger is key to member engagement and retention so you can focus on what matters – the relationship.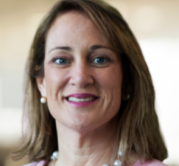 Jeanine Perrone, MBA, is an SVP of Marketing Strategy and Analytics at Marquis. In this position, she utilized her 25 years of experience in sales and marketing to help financial ...
Web: www.gomarquis.com
Details