The anatomy of the marketing department – number of employees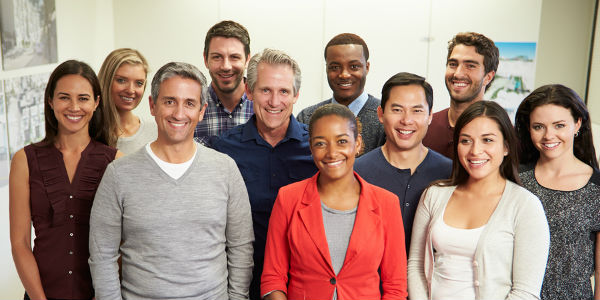 In recent years, we've seen the financial industry learn and adapt to new government regulations, increased mergers and acquisitions, and a monumental transition in consumer banking behavior. We've also observed a transformation of the banking center, shifting the mentality of branch employees from a transaction-based model to one focused on personal interaction. Simultaneously, social media has become critical for almost every institution's marketing strategy across the country. We've seen a lot happen— from the outside. But how has this industry evolution affected the institution from within?
Codigo surveyed over 250 banks and credit unions across the U.S. to uncover how this trend has affected the departmental structure, staffing, and budget in the Marketing Department of today's financial institution. In addition to topics such as 2015 hiring projections, average employee tenure, and departmental challenges, the report also presents data showing that, on average, Marketing Department headcount has grown in recent years.
Three years ago, almost 75% of institutions reported their Marketing Department was comprised of between 1 and 3 employees. Today, the data shows an increase in personnel — 60% are now reporting 1 to 3 employees while the remaining institutions claim their departments now include four or more total employees. Side by side, credit union departments showed the most growth in the four or more employees range, increasing 10% more than banks.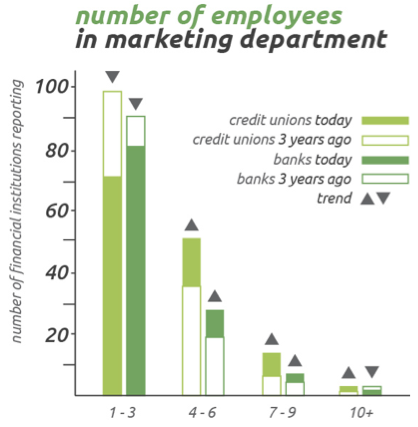 The full report covers more on the growth, as well as dozens of other trends, statistics, and projections happening in today's Marketing Department of the financial industry. Register for your copy today and be the first to receive it on March 10th!
Click here to register for Codigo's Anatomy of the Marketing Department Report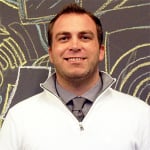 Matt Deaton is the Marketing Manager at Codigo, a Louisville. KY-based technology company that develops retail engagement tools such as digital signage, interactive kiosks, and on-hold messaging. Codigo has served ...
Web: www.gocodigo.com
Details