The biggest credit union issues and opportunities in 2022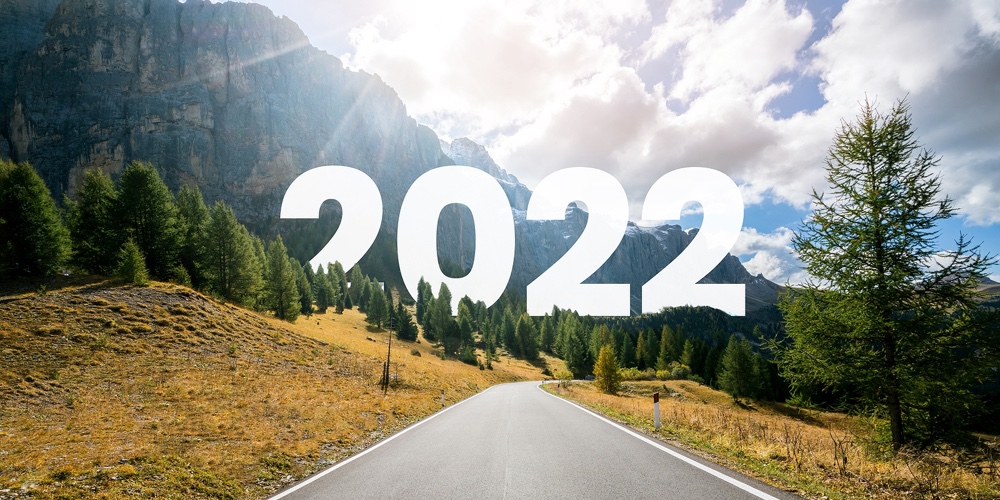 I spent a lot of time online at the beginning of the pandemic. I learned new cooking techniques on YouTube, ordered groceries through an app, and connected with friends for online game nights—Quiplash was a favorite.
But these digital changes were hardly limited to my free time. Our office—already a hybrid environment—went completely remote. We canceled flights and upgraded our Zoom subscriptions. We chatted over Teams and Slack more than we ever did in person.
COVID-19 did more to accelerate our digital transformation than any conference ticket or SaaS subscription did. Quite a surprise for a company that built its entire reputation on digital-first strategies!
Yet all the while, the changes we faced paled in comparison to those of the credit unions we worked with. Seemingly overnight, they were finding new ways to serve their members through one of the most uncertain times in recent American history.
And now, years later, in the thick of yet a new surge, we're starting to hear credit unions ask:
"Now what? We're digitally transformed. What's next?"
I could give my best guess, but that's just one person … and one guess. Recently, we polled our Fintech Mastermind—a community of about 75 credit union and fintech executives who meet monthly to discuss those very questions. We wanted to hear the best guesses of experts.
Their answers were highly illuminating.
I've always believed that 2 heads are better than 1. And surely, 75 is better still. The results of the poll (which was extensive) showed 6 promising issues and opportunities facing credit unions in the coming year and beyond:
Autonomous and AI banking. Why do yourself what a machine can do for you? We let Google Nest control our home, we let Tesla drive for us, and we even let Netflix's algorithm pick our next show. Autonomous banking promises to do the same with members' money, helping them achieve their financial goals (saving, investing, paying down debt, etc.). In a world driven by convenience, we believe that giving AI the reins won't just be popular—it'll be a critical competitive advantage for the credit unions bold enough to offer it.
Fintech partnership and consolidation. It was only a matter of time before credit union trends hit financial technology companies. Many fintechs are realizing that their products complement each other as much as they compete. Going forward, expect to see more fintechs and CUSOs partner and consolidate to offer more complete, feature-rich versions of their original product.
Crypto for credit unions. If you don't think cryptocurrency, blockchain, and DeFi have affected your credit union already, look again … at where your members' money is going. It's time to start thinking seriously about what these technologies mean, not just for your members, but for your institution. From ultra-secure digital ID to faster, cheaper, and more secure transactions, the world of crypto is going to be huge for the credit unions that learn to harness it early.
The fintech service bus. One thing we hear increasingly often is that credit unions aren't interested in working with new fintechs unless they can solve more than one issue for them. That mindset makes sense from a vendor management perspective, but it also closes a lot of promising doors. A fintech service bus—a way to combine multiple different fintech solutions in the same tech stack and under the same management package—is a key industry need for the rapid and efficient use of new technology solutions.
Fintech lending strategies. This one hits close to home … literally. Applying for a mortgage with my credit union is taking weeks, complete with stacks of paperwork. Fintechs accomplish this in a fraction of the time and with much less borrower effort. The same is true with most other loans now—credit unions can and should look to see where fintechs can help them increase loan efficiency, speed, scale, and opportunity.
Non-interest income. Especially with overdraft and NSF fees under attack, it's critical for credit unions to find and generate new avenues for non-interest income. Fortunately, this is one area where fintechs excel. With consumer-centric products that solve niche and broad needs alike, they're able to monetize engagement and transactions at scale, leading to stable and considerable sources of non-interest income.
These topics are among the most timely and impactful issues facing both credit unions and fintechs alike. We expect to see many more fruitful discussions around them in 2022 and beyond.
And, *fingers crossed*, we also hope to see action in these areas too. CU 2.0 believes that the credit unions that are ready to move forward and explore related solutions will be those best positioned to deliver better institutional outcomes and top-tier member experiences.
Reading about them in the first step. Talking about them within your organization and among peers—such as at our upcoming Brainstorm Event—is the next step. The final step is the most exciting: Taking a chance and getting involved.
We wish you good luck, great strategy, and perfect execution this year!
Zeke Hudson is excited by the roles that technology and design play in the financial industry, and he looks forward to the next big trends and breakthroughs. When he's ...
Web: https://cu-2.com
Details