Top ten CUInsight Community posts from 2018
The best of the best in 2018
The end of the year is a great time to look back. At CUInsight.com we take time the last week of the year to appreciate and recognize the people of the credit union Community that make us feel so grateful to do what we do. The credit union Community provides us with some of the best and most read content on CUInsight each year. We would like to thank each and every contributor who shared their thought leadership with us in 2018. Below are the Top 10 contributors to the CUInsight Community based on reads. Thank you to all and we can't wait to see what you have to share in 2019.
Why this guy may just be the most important member of your credit union
by ANDREW KENNELLY, TRUE ID PRO
With an expected $16 trillion dollars in wealth transferring from one generation to the next, it is important that Credit unions look at each of these generations both as a group and as a subset of the entire membership base. (read more)
Confessions of a white male CEO
by DAVE ADAMS, CU SOLUTIONS GROUP
As we age personally and professionally, I think we all ask the question, "If I had it to do all over again, what would I change?"  As a 60-year-old white male executive, one thing that I would have done more effectively is mentor both men and (read more)
Amazon fails Prime Day
by HEATHER ANDERSON, OMNICHANNEL COMMUNICATIONS, INC
As I write this, it's been almost five hours since Amazon opened its digital doors for business on its biggest day of the year: Amazon Prime Day. I'm a loyal Prime member who dutifully prepared my wish list and followed Amazon's tips to (read more)
When one (government) door shuts, another opens
by HOLLY FEARING, FILENE RESEARCH INSTITUTE
Want to make your marketing team's job easier? Whenever you have the opportunity to actually take action on the words and messages you project about what your organization stands for, you're cumulatively building a brand story that (read more)
The number one way credit unions waste money
by BO MCDONALD, YOUR MARKETING CO
Let's say you were finally sick and tired of being sick and tired, and you decided to do something about it. You joined a gym. You also knew that if you were going to reach your goals, you would need someone to provide expert instruction and (read more)
Mansplaining, mentoring and #MeToo
by JILL NOWACKI, CREDIT UNION LEAGUE OF CONNECTICUT
When a male colleague tells me I face some challenges that he doesn't, but at least I have it better than his mother did, that feels a lot like mansplaining.* Yes, I am grateful I was born in a time when women can vote, access credit, rent a home, and (read more)
Insights on Capital One's trendy new "Café Concept" in Seattle
by RUTH KAPCIA, WEBER MARKETING GROUP
We work in a very urban neighborhood, South Lake Union, just a few blocks north of Downtown Seattle. The SLU area has been undergoing a significant makeover during the past 10 years – from an industrial warehouse no-man's land to (read more)
How millennials select bank products & services, focus group results
by MEREDITH OLMSTEAD, FI GROW SOLUTIONS
One long-time Credit Union client in the Phoenix, Arizona (AERO Federal Credit Union) recently conducted a focus group with current millennial members.  According to Angie Avers, the VP of Marketing for AERO, the goal of the research was to (read more)
Zelle? Venmo? 3 tips to help improve the member experience
by PRESTON PACKER, FLEX
Have your members asked you recently to provide support for mobile payments apps? Do you support Venmo? Square Cash? What is Zelle? Or maybe your members have complained that their funds don't transfer instantly. Is this a problem (read more)
How to know when to fire someone
by LAURIE MADDALENA, ENVISION EXCELLENCE, LLC
I once worked for a credit union where employees dreaded calling the accounting department. There was an accounting specialist who was not friendly and often snapped at you if she felt you should know the answer to a question. (read more)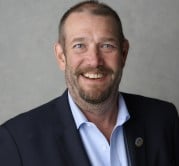 Randall Smith is the co-founder of CUInsight.com, the host of The CUInsight Experience podcast, and a bit of a wanderlust. As one of the co-founders of CUInsight he looks ...
Web: www.CUInsight.com
Details