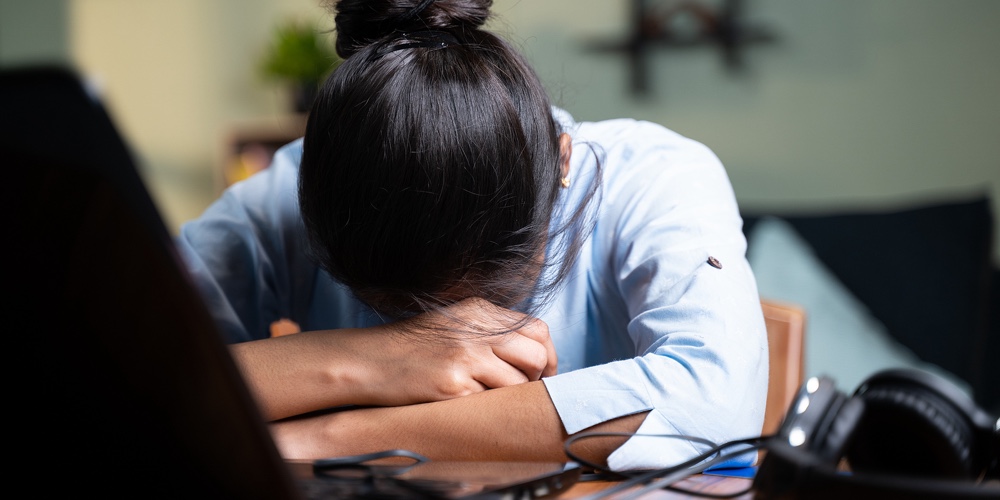 How do you bring up the conversation with senior management you're burned out?
I was asked this poignant question while facilitating a virtual webinar on boredom, burnout and blackout in the workplace.
I could hear it in her voice; the confidence her 'truth' may not be on her side. Why? Well its senior management.  
What if she'd be looked at differently? Maybe a missed promotion, raise, brushed off as being 'weak'; who frankly need to 'push' through it as a leader in the collective. 
I did not rush through her question. 
In fact, we sat with the silence allowing her words to settle in the universe. It was important to let the question soak in the hearts and minds of every leader on the webinar.  
It felt right to create a safe space for silence. 
So, I tossed out this question to all the leaders: How many of you feel burnout or have at least two or three of the symptoms discussed? 
The Zoom chat filled up with … YESSSS!!! Me! I've felt it for a while now, and more. 
Her transparency was the key to unlock not only her truth, but others. Leaders' across every industry are tired. We've hit a brick wall in the credit union industry and some are not comfortable talking about it.   
Yes, I said it! Trauma needs a voice! And I'm finding it's difficult for leaders and 'high performers' to admit perhaps the freedom, language, and safe spaces to disconnect, and recharge are necessary.  
This is not the time to shield 'weariness' or feel as if you're not measuring up. Please re-read that line. There is absolutely no shame. You are human. Humans are hardwired with emotions and robust nervous systems, which informs and alerts us when we're overloaded.   
My response to her … "Honor your feelings/ emotions and own your truth. Please request a meeting and give your voice space to speak." I had nothing fancy or magnetic to say other than put the oxygen mask on yourself. 
It's important to 'listen' and trust that voice inside. Advocate and publish to your teams that the Employee Assistance Plan (EAP) is a benefit and confidential. 
I've thought about her bravery after the webinar. 
What would've happened if she held her truth in and remained silent? Would she have felt as if she was the only person or isolated? Or, did she just change the inner dialogue we're having among ourselves? 
Emotional Intelligence starts with understanding our own emotions, before leveraging someone else's.   
Being a 'high-performer' doesn't mean you don't have days/ times or even months when you aren't working at your peak. It means this… 
I'm human.
You may need to reassess or reset some things. Burnout is real and your feelings, emotions, and truth deserves space to communicate it. 
Reminder for us all … a title only informs about authority and functions. Bonuses are often discretionary and based on outcomes, but we must live every day. And if we're lucky, it's a life well lived.
"You only die once, you live every day" – Robin Robins
Be well. Honor your truth and take care of yourself and team.
LaVada Humphrey is a Consultant and Speaker, serving the credit union industry. She specializes in leadership, workplace engagement, coaching, and conflict resolution. LaVada believes the workplace should be a safe ...
Web: https://www.purerising.com
Details