It's the End of the World as We Know It, and I Feel…Fine?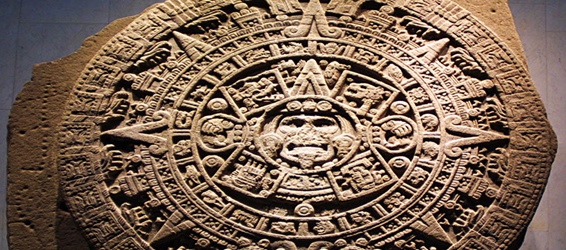 by Liz Santos, NAFCU Services Corporation
No, I'm not talking about the fiscal cliff, although some here in Washington, DC are calling it the end. Worse. The Mayan calendar ends on December 21, 2012 and if you're into certain doomsday theories, that day marks the end of the world. Which means I need to quit my job today, right now, and enjoy my remaining time on earth (T-minus 30 days) lounging on a faraway tropical island.
For the most part I'm joking, but fantasizing about cashing out to live on an island makes me wonder—will I be ready to retire when I want to?
Although retirement seems like a lifetime away (at least twenty years), and I have a background in financial services, I'm not so sure that I'll be ready when the time comes. I have a 401(k)—several actually—as well as IRAs, brokerage accounts, and a rainy day fund. I even participate in direct stock purchase plans. It would seem like with my knowledge of financial planning (and a predisposition towards frugal living, thank you Mom) that I would be well on my way to a secure retirement. The uncertainty of the market over the past few years has left me questioning my ability to ever retire. Unfortunately, quite a number of people feel the same way.
A recent survey by Pentegra Retirement Services, the NAFCU Services Preferred Partner for qualified retirement plans for credit unions, was conducted to explore the attitudes, awareness, and actions being taken by adults in preparation for retirement. The survey revealed that nearly one third of adults who would like to retire do not know if they will be able to, or do not believe they will ever be able to retire. The survey also showed that young adults have an unrealistic perception of how much money is needed to retire. Nearly one in five adults said they would be able to retire at age 65. Other results include:
80% of adults have planned for retirement
21% of adults with children under age 18 admit they have not planned for retirement whereas only 12% of adults with no children present admit they have not planned for retirement
Women (21%) are more likely to be unsure about their anticipated retirement age than men (13%)
On average, adults ages 18 to 34 believe they will be able to retire at age 62; adults ages 35 to 54 estimate retirement at age 65; and those over 55, estimate retirement at age 67
The results do include some optimistic news—the majority of adults (92%) believe that some of the average person's paycheck should go towards retirement planning. The survey dives much deeper into other demographics, including household income, education level, marital status, and region of the country. It's interesting reading and you may find your own attitudes mirrored in the study. You can view the full results here.
Other good news: Maya experts and scholars agree that the ancient Mayans weren't counting down the end of the world. December 21, 2012 marks the end of one Mayan calendar cycle, and the beginning of the next. I guess this means I'll hold off on packing for the islands and keep planning for retirement. See you on December 22!
As Chief of Staff for the Executive Benefits practice, Liz supports the teams that design and service client benefit plans. Formerly BFB, Gallagher Executive Benefits consults with organizations on securing ...
Web: www.GallagherExecBen.com
Details