What is MCIF & why should your credit union care?
What is an MCIF?
Imagine the file drawer in your desk, stuffed with coins of all kinds; dimes, nickels, quarters – you get the picture…  All of these random, unconnected coins represent your existing member accounts.  How can you make sense of who is who, especially when there are tens of thousands of coins to sort through, and everything about them changes, every day?  And how can you even see the totality or the value of the coins when so many are unseen, under piles of other coins (or hidden in some magic box, like a data silo?)
What if you could easily sort these coins (members) into groups that were easily identifiable and actionable?  This is essentially what an MCIF does.  A Marketing Customer Information File, or MCIF – is simply a database of all of your member accounts and relationships.  And once all of your account data is in the database, magical things happen that bring your client relationships to life.  We are not talking imagined "Wizard of Oz" kind of magic, but real, practical, strategic stuff; the kind of information and illumination that some marketers only dream about.   Yet it is real, Dorothy.
The Magic of MCIF
An MCIF is an unusual word, as it is both a noun and a verb.  A noun, as it is a place where you bring all accounts into a common database.  It is a verb, because it illuminates, inspires and helps you take action that you can measure, precisely!
Unlike your core system, an MCIF isn't really interested in the technical, legal requirements of managing transactions on your accounts.  And because of this, your core needs accounts to be held in silos of account types, to make managing these special obligations easier.  Therefore, your core can't make sense of how these disparate accounts are really meaningful puzzle pieces that connect to represent the lives of your members.
Because MCIF solutions are both noun and a verb…they require two things for you to have success with one.  1) You must examine/understand the information held in the MCIF, analyze the risks/opportunities and then 2) take action.  Your success with an MCIF software solution requires that you exert effort on both the noun and verb side of the equation.
Why should you want an MCIF?
There are four primary reasons to have an MCIF.
Strategic knowledge about the profitability of every relationship and the products they own.  Knowledge IS power!
The ability to segment your members and prospects for actionable marketing campaigns.
The ability to measure all of your marketing activity through automated campaign management tools.
With knowledge, action and measurement, marketing can absolutely prove that the money they invest in marketing is generating revenue and profit growth.
How to Buy an MCIF?
Beyond evaluating MCIF vendors, it will be important for you to know what you want to accomplish by having one.  You may already have ideas.  The vendors you explore may also introduce you to concepts that you may find invaluable…if not now, maybe down the line.  There are no stupid questions. The vendors you examine are experts in this technology and these techniques.  They should partner with you to help you arrive at the right decision for you and your institution.  And the right decision may not be MCIF software, but rather an MCIF service bureau.  An MCIF service bureau provides an MCIF expert to run the MCIF software for you, using your institution's data.  This hired "MCIF expert" is working to deliver on your marketing goals and objectives, and is directed by you.  Candidly, this option is growing in popularity.  At the very least, it is an option to consider.
Why Should You Care?
Almost universally, credit unions are seeking loan growth, increased cross-sales, and improved member retention.  Each of these strategic and tactical objectives is made dramatically easier with the power of an MCIF.  Experienced users of this technology would tell you that they cannot imagine being able to deliver measurable results for these 3 key objectives (and others) without one.
Should you care?  Have you ever heard the phrase, "work smarter, not harder?"  An MCIF enables working smarter.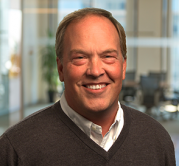 Jay Kassing is President of MARQUIS, a Texas based provider of marketing analytics solutions including MCIF/CRM software, MCIF services, profitability, compliance, consulting and direct mail creative/fulfillment. Jay has ...
Web: www.gomarquis.com
Details