Writing your success story in the land of lead management
Once upon a time in the land of Lead Management… 
There was an industrious CU full of fantastic professionals who all had too much on their minds. Nothing seemed simple anymore, least of all lead management.
Take, for example, the unfortunate issue of Redlining. Ahem, *adjusts readers, opens up dusty old dictionary* Redlining: when a FI as a whole chooses not to do lending with a particular demographic.
And to be clear, "as a whole" means if even one person within the organization is redlining, the whole CU will be blamed. Alas, we never really leave group projects behind, do we?
As we continue CRMNEXT's "Stories from the Frontline," let's zero in on a more specific scenario that can leave your story in the "red" if left unchecked. 
A precarious plot
Say there's one mortgage officer for four of your CU branches. Three branches are in a more affluent community. But when it comes to the fourth branch, every time they send the mortgage leads, they get no response back from the mortgage officer. 
Why? Well, the mortgage officer is over-burdened and thinks, "Well these areas are probably more likely to get approved anyway." There's no real harm meant. She just doesn't follow up on any from the less affluent area. 
Eventually, the branch manager gets involved. And when the mortgage officer is asked about the oversight, she owns nothing, saying "Yeah, I won't be doing those." 
That's redlining.
Now the branch manager has to get executive management involved. The mortgage officer has to be made aware that she was basically saying: we're not going to lend to that demographic. That's huge regulation. It's part of the Fair Lending Act. And it's a big, big deal. 
Unhappy ending
Let the story play itself out this way and the potential repercussions aren't pretty. They range from fines to the inability to open new branches to not being able to do mergers or acquisitions to- depending on how bad the violations are- shutting down the institution! 
I think it's safe to say every credit union should want to avoid this situation like the plague. 
Let's rewrite things, shall we? 
The good news is the right technology can turn that unhappy ending around.
Look for a lead management workflow where SLAs (Service Level Agreements) are established with every single lead. This allows for complete transparency with lead follow-ups, so there is no guessing where a lead ended up. If a lead goes unworked, it will be escalated to management, not swept under the rug. 
So, in the case of our above scenario: within a very short period, management would have been notified that none of that fourth branches' leads had been worked. 
That would have established a pattern and immediately halted the situation. If more help was needed to manage leads, they would then know to hire a new mortgage loan officer.  
Problem avoided — another day stopping redlining right in its tracks. Let the celebrations commence. 
And the good financial professionals in the Land of Lead Management enjoyed more peace of mind, as their work was simplified, and their fear of fines appeased. And their CU functioned happily (in blissful compliance) ever after. 
Want to see how CRMNEXT can help your organization better manage leads? Click here.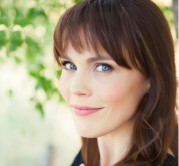 Writer, Editor, Instructor, Performer, Mom- In all of Summer's roles, her goal is to connect with and understand people. Her long career in the performing arts (21 years professional ...
Web: https:/www.crmnext.com
Details