4 reasons the great resignation may be over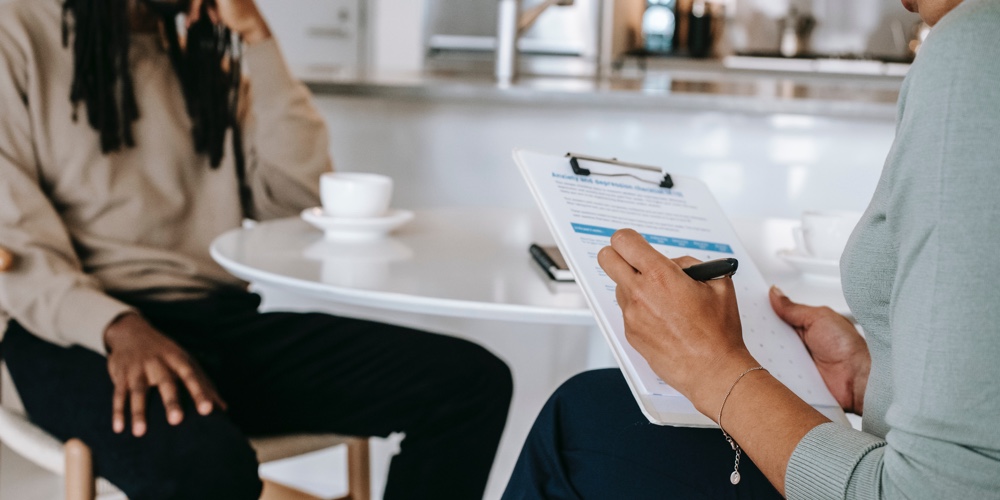 Last year, more than 4 million people left their jobs voluntarily each month, making it so difficult for credit union leaders today to find and more so retain talent. If you lead a credit union, manage a team, or run a department today, you know finding talent, retaining talent and engaging talent has been tough.
What if I told you that there is a good chance this great resignation may be about over. Good news, right? Well, not so fast – while the tides may be shifting so you can find the team you need to care for your members and grow your organizations – the only downside is going to be the end the great resignation signals a tougher marketplace to try to attract new members, compete and expand.
So, what is going on? What is specifically signaling the end of the great resignation?
The Great Return: A possible decline in the marketplace, coupled with longer life expectancy, is creating a great return to the workforce. According to a report on CNBC, 1 in 6 retirees are preparing to go back to work. These are retirees that have been out of the workforce for the last four years. Only 50% of those are returning because they need the money, the other 50% are returning because they're bored, feeling lonely and want to work.
Artificial Intelligence: With labor being one of the biggest challenges companies have faced in the last few years, many are solving the problem by finding machines and technology to do the work. One of the few benefits of COVID, was the change in getting people comfortable with using contactless engagement allowing companies to rethink how they engage with customers and lead teams. According to the World Economic Forum's Job Report – AI will replace more than 85 million jobs globally by the end of 2023.
Slowing Labor Sectors: Globally, hiring is down year to date. Couple that with an analysis of LinkedIn feeds which has seen an increase in the number of posts mentioning layoffs, recession and people looking for work. The overall outlook? The US Labor Market is starting to normalize. While we still have an elevated job market, openings are starting to decline.
Pending Recession: Rapidly rising interest rates, a tightening credit market, and bank failures have all increased economists' predictions of a coming recession, and when a downturn strikes, unemployment rises.
The war for talent continues
So, while never a guarantee, there is a good chance that this tight labor market is coming to an end. While that is good news for anyone looking to hire or build their leadership bench, you still need to understand that finding top talent, and fully engaging team members still requires some work on your end.
Over 40% of those who recently left their job to take a new one are already looking for another opportunity. So, unless you adjust your strategy, think differently about how you attract talent, and create a unique environment that allows employees to thrive, your war for talent is going to continue.
3 strategies to end the great resignation for your company
Understand that every two out of five workers who changed jobs over the past year are looking for work again. So, for today's workers it is not about finding a job. For any person wanting to work right now, finding an opportunity is not their challenge. Their challenge is finding an opportunity where they can find the other things they are looking for in a job.
As an employer, if you can fill that need, it will go a long way towards ending this war on talent for your company. So, what are today's employees looking for?
If you want to attract today's employees, then you need to begin by understanding today's employees. Again, a job is something they can find; a place to grow, expand and contribute is what they are looking for.
So what do today's employees want?
Purpose – People want to do work that matters. They want to feel like they are making a difference. They want to be a part of something bigger than themselves. In other words, they want purpose. You need to focus on ensuring every member of your team understands both the overall vision of your credit union, your values and what you stand for, and how they fit into and contribute to that purpose. Credit unions almost more than any other industry are rooted in purpose – ensure you lead with that when hiring.
Ownership – Once they understand and believe in your purpose, they want to be a part of it – they want to contribute. You have to create an environment that gives employees a voice and responsibility. They want skin in the game, and to help you grow your organization. Listening to team members, allowing them to share their ideas, and feeling like they have a hand in helping the company accomplish its purpose and goals will drive engagement and create positions that are more than a job.
Accountability – Last but not least, (it may surprise you) team members want accountability. One of the fastest ways to drive out talent is to not create an environment of rules, boundaries and consequences. Why? Because accountability is one of the most important ways we express that we care as leaders – we care about individual success, our customers and the success of our organization. Without it, we tell our team members that we are not willing to do what needs to be done to ensure success – so they ask themselves, "Why should I?"
So while the great resignation may be over, we as leaders still have some work to do. We may have more workers to choose from in the coming months, but finding team members who care, who are engaged, who want to help your credit union succeed will remain a challenge. Try these three strategies now to ensure that as the labor market cools, you'll have the best and brightest beating a path straight to your door.
Voted One of The Top 15 Business Growth Experts To Watch, and Top 41 Motivational Sales Speakers, Meridith Elliott Powell is a former financial services executive. Today she helps her ...
Web: https://www.meridithelliottpowell.com
Details