Committed to a cause, committed to a purpose, committed to success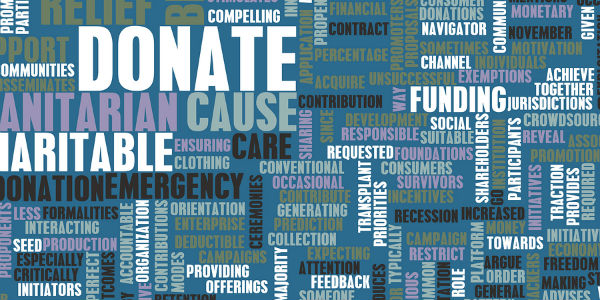 "I love my job! I love helping people! I want to make sure that I can keep serving the under banked!" This is how my conversation started with Mickie Traxler, CEO of Rogue River Community Credit Union in Michigan.
Meet Mickie. She has been at Rogue River Community Credit Union since 1978, where she started off as a teller. Along with her job as a teller, Mickie also had the responsibility to keep the place clean. From being a teller and cleaner, to ultimately becoming the CEO in 1987, Mickie's bundle of energy and her commitment to serve was what impressed me most initially and continues to impress me today.
During our first meeting, I asked Mickie about the top three challenges facing her credit union and the industry. At number one, Mickie listed regulation—she said this is a living, and rapidly evolving environment. The second challenge was looking for effective ways to boost net income. Her third challenge was making sure that the under banked were well served.
Mickie serves the community of Rogue River and the number one priority that keeps her going is the critical need to ensure that everyone in her area has an opportunity to be served by a financial institution. Talk about a personal commitment—Mickie Traxler exudes it completely. Her energy, her passion, and her commitment are phenomenal.
Google "Roanoke Valley Reads" and you will see the commitment of an entire community towards literacy. Member One Federal Credit Union in Roanoke, Virginia is the lead sponsor of this program, the theme of which is, "Bridging valley communities through the reading of a common book." It is an annual community-wide reading experience in which people across the valley read a specific book and then come together to discuss it and attend activities related to themes in the book. This year's book is Wish You Well by David Baldacci.
Roanoke Valley Reads is organized and implemented entirely by volunteers. It seeks to:
Encourage people to make reading a part of their daily lives
Foster a sense of community by bringing together people of different ages, races, religions and socio-economic levels
Promote tolerance and understanding of differing points of view
Emphasize the importance of literacy
The entire community is aware of the program and employees of Member One are "everywhere & always involved." What does it take to get an entire organization committed to the success of this program?
Meg Carter is one volunteer who works very hard to make sure the program is successful. Her focus is on outreach, commitment to a cause, volunteerism, and fund-raising; she is the wife of Frank Carter, CEO of Member One FCU. Meg works very hard every day of the year to make sure that Roanoke Valley Reads serves their community.  It is easier to write a check, but it takes an incredible commitment for an organization to stay focused on a cause all year. Every employee, every day—Meg Carter is incredible!
Mike Parsons is the CEO of First Source Federal Credit Union in Utica, New York. A very pretty part of the country, Utica is nestled in a small community— a community that is very well served by First Source FCU.
CURE—Citizens United for Research in Epilepsy—is a national organization chaired by Susan Axelrod. Mike and Kelly Parsons help galvanize employees of First Source FCU to bring together the community in support of CURE. The event honors the memory of Christopher Donalty, who passed away at the young age of 21.
Mike and Kelly Parsons are committed to trying to find a cure for epilepsy: their son's challenge makes it personal for them. First Source representatives continue to show support for the cause and assist with fundraising efforts.
This is the sixth time that this event has been hosted over the past 12 years. More than 1.4 million lives have been touched by this event that brings together community leaders. This community has raised more than $1.1 million! This year 600 people gathered to raise a staggering $252,000.
Mike explained to me that part of their purpose as a business is to improve the quality of life for members in our community. "It enhances our reputation. We believe it comes back to us." This is an amazing commitment by Mike Parsons and the entire team at First Source FCU.
I had the opportunity to meet Arun Gandhi, the grandson of Mahatma Gandhi as he shared his grandfather's vision about "purpose." He even talked about how digital media and social media have opened a new window for us to look at people all over the world. He told us, "Be authentic, invest in your people, and let this sense of purpose drive how you communicate with your consumers." All three qualities which are displayed so well by the three Credit Union leaders—Mickie, Meg, and Mike—featured here!
October is the month for cause marketing. Breast cancer awareness is a leading cause for brands and there are many more. Brands will look for ways to highlight cause into their marketing mix. Wouldn't it be more effective if your brand carried the cause all year round?
As a Credit Union, you invest in your community—you need to ensure that you carry forth your commitment to serve. Highlight your cause, be authentic, and make sure your entire team is behind you.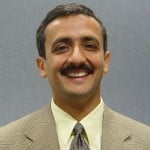 Sundeep has been assisting financial institutions with their omni-channel strategies - a more effective branch, a better online experience, & great consumer engagement. He is the author of an online ...
Web: www.digitalcredence.com
Details