Crisis communication planning before you need it is critical
Have you thought about your credit union's communication plan in the event of a crisis? It's generally not a question of if, but when, a crisis will hit your credit union. And it is highly that there is an operational plan to cope with most potential crisis situations. But have you taken it a step further to consider your credit union's crisis communications strategy?
Often, marketing professionals wear many hats at our credit unions, and crisis communications is just one of those items that falls lower on the list of immediate "to do's." Chances are, it may not be something you have planned for, but you absolutely should. Taking the time to craft a plan before a crisis hits is the key to a proactive response, instead of a reactive one. Proactive planning allows you to protect your credit union's brand, reputation and member relations by providing information that helps your key audiences know the situation and what you and your team are doing to resolve it.
Public relations professionals are trained to help outline the strategy and basic communications templates needed in many different types of crisis situations. Employee theft, natural disaster, data breaches, robberies, and many other scenarios are all very real possibilities for your credit union. Typically, the plan will include recommended strategies, questions to help gather the kind of information needed to manage the situation, and basic initial messages.
If you don't have a communications plan as part of your crisis response, don't despair. Working with your League/Association is a good place to start. Chances are, there is a person on the team with this kind of experience. If not, they should be able to connect you with a contact that can help get a plan developed.
At the Mountain West Credit Union Association, that is a key function of the Public Affairs department. I work with individual credit unions on crisis response, as well as planning and message development. Crisis plans will include every possible scenario a credit union may encounter; the plans are as thorough as possible, including messaging, outlines for communication with members, boards, media, neighbors, etc. for each different scenario. There are also placeholders for communication protocol at the credit union – including operational disaster plans, phone list/tree, media contacts and other vital materials to be as prepared as possible. As the member credit union, when you are in a crisis, the last thing you need to be worried about is establishing protocols, managing the message, navigating perceptions about the situation with your critical audiences.
Plan, prepare, and practice. Then, when a crisis hits, you, your team and your credit union will be ready.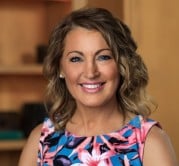 As Director, Public Affairs, Patti provides strategic communications support for the advocacy priorities of GoWest Credit Union Association and its member credit unions. She also helps support relationships with trade ...
Web: https://gowestassociation.org
Details