Don't let technology leave your credit union behind
About 5 years ago we began acknowledging a problem. We found that our current community Financial Institution clients were operating as independent entities and/or their two person marketing department was drowning with all that was expected of them – public relations, design, media buying, content development, social media strategies, on-boarding….it was time to throw them a life preserver. Times had changed. Technology had changed. They had not.
Technology had brought financial institutions the ability to utilize online print fulfillment and print-on-demand capabilities. Due to these online proficiencies, it eliminated the need for financial institutions to go through the standard ordering process. There is no need to order thousands of new brochures from an outside print vendor, have multiple boxes stored in a random supply closet, only to go searching through the mountain of boxes when another branch starts running low. Sound familiar? Then, there is the dreaded regulatory change, logo change, address change or branch addition. Now, the thousands of brochures you ordered to hit that price break are now out of date and need to be destroyed.
Over and over again we had the pleasure of visiting random supply closets during an on-site meeting. The struggle was real – no one has a place to store their necessary print materials. On the off chance that a client had ample space, below are the dilemmas that we commonly viewed:
Inventory Control – (or lack thereof) Items were produced unnecessarily because they weren't immediately located
Modifications – Remember the multiple changes I just talked about? Now you have to locate and destroy all of the appropriate materials.
Accumulation – Multiple versions of printed materials were sitting there. Many times clients didn't even know which version was the accurate one.
Request Forms – The dreaded request forms. Do I even need to explain why these are outdated?
"Yellowish" materials – Yep, you printed more than you needed to hit that next price break. Now your shelves are full of discolored materials that are of no use to you.
Changing with the times and moving toward a solution that is a mix of online print fulfillment, free storage, inventory management and MICR/print-on-demand is a game changer.  It will offer your organization the following:
Snapshot view of Operational Expenses – Cost Center Reporting
Providing the Structure and Controls for Brand Consistency
Efficiency – Freeing up Employees Time
Cost Savings Through Volume Discounts
Coordinated Cross-Sell Opportunities
Time Savings – Reduced Time Spent with Multiple Vendors
Efficiency in Branch Supply Fulfillment through one Order Interface
Times are changing – and I suggest you change with them. This FI has taken the plunge: "We have so many items set up for MICR and Print On Demand, and we purchase many of our banking supplies as stock items. I love On Demand and stock items; both save time and money and make everyone's jobs easier.  We aren't paying for something until we need it; and as things change, I don't get caught with a warehouse full of items that are paid for that I no longer need.  And, while this is selfish, it sure makes my job easier because there isn't near as much to order & manage."
What are you waiting for?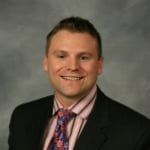 Brett Jackson has been dedicated to building vibrant, competitive, breakthrough brands in the world of financial institutions for over a decade now. As the CEO of Systemax Corporation, a company ...
Web: www.systemaxsolutions.com
Details