Onsite: CUNA CFO Council Conference 2015 in the Big Easy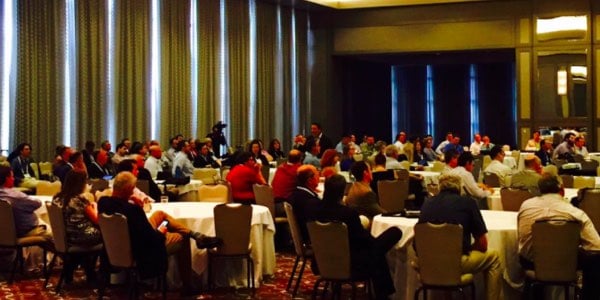 The CUNA CFO Council is holding their annual conference this year in New Orleans. Over 400 attendees are "Reigning the Quarter" this week in the Big Easy. The theme of this years event it to "Take Control. Lead to Prosperity."
Monday kicked off with a keynote address from Harvard professor, Shawn Achor. His TED Talk from 2011 "The Happy Secret to better work" has had over 10 million views. Shawn discussed his research that training your brain to be positive at work first leads to greater success second.
Monday also featured a numerous break out sessions throughout the day. The morning sessions were presented by:
Sally Myers and Rob Johnson of C. Myers presented Remaining Relevant and Achieving Desired Financial Performance with an Uncertain Rate Environment.
Mark Arnold from On the Mark Strategies presented on Transformational Leadership: Going from Manager to Leaders/Mentors.
John Murnane from OCM & Co talked about Emergina Audi and Accounting Issues.
And Tony Farris and Brain Hague of The Rochdale Group present ERM: Driving Real Business Results.
Rich Berg of Performance Trust Capital Partners who presented MoneyBall for Credit Unions to a full room highlighted the afternoon sessions.
MJ Coon from Ent Federal Credit Union gave a breakout on Derivatives for the Non-Derivatives Type.
Bill Goedken of idea5 hosted two breakouts on Mining Gold: New trends and Discoveries in "Big Data" that will help your credit union compete.
Don Robb from BOSC held a series of breakout sessions in the afternoon: Investment Basics Part One and Two.
The day was capped of by a party at the United States' National WWII Museum.
You can follow along in real-time though Wednesday on twitter at the conference hashtag #cunacfo15. Now check out all the friends I ran into at the conference.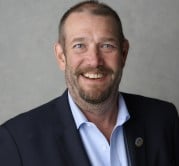 Randall Smith is the co-founder of CUInsight.com, the host of The CUInsight Experience podcast, and a bit of a wanderlust. As one of the co-founders of CUInsight he looks ...
Web: www.CUInsight.com
Details