Where is your credit union in the evolution of our financial system?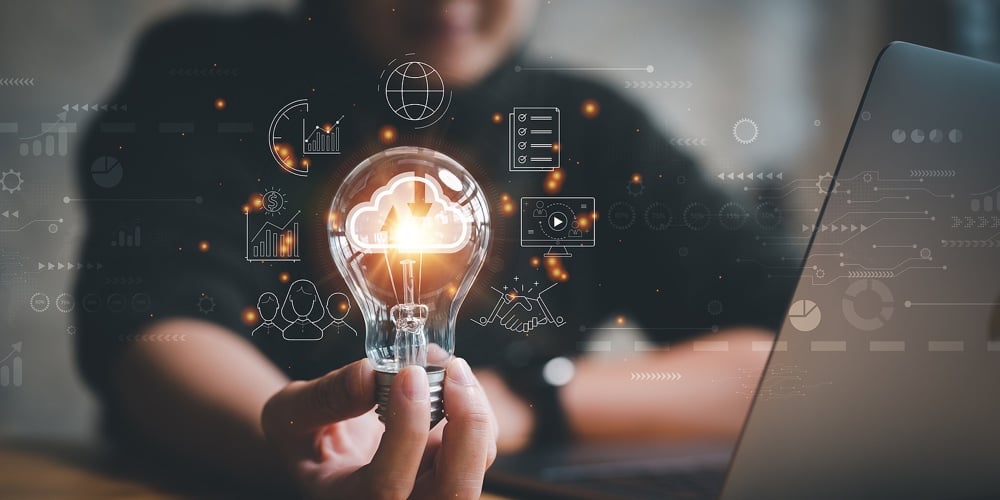 "If you defer investing your time and energy until you see that you need to, chances are it will already be too late."[1]
As member-owned institutions, credit unions operate to strengthen communities and protect consumers by ensuring equitable financial inclusion through a robust, safe, sound, and evolving financial system.[2]
If a surging soundtrack in a minor key plays in your head as you read the phrase, "evolving financial system," you would be forgiven. It's a polite phrase, coined in an earlier era, for a comparatively stable financial ecosystem that has now truly reached a tipping point. Local financial retailers will either "transform" themselves—their strategies and operations—and rapidly "evolve" beyond the electronic era of banking or face another dreaded, trending buzz word—disruption!
Enter business strategy guru Roger Martin. Scanning the emerging decentralized financial system growing parallel to the established "banking" system that has been cobbled together over decades from a patchwork of technologies, platforms, and processes; Martin sagely asks two disarmingly simple questions that community-based financial retailers have long taken for granted: Where and How? Where will you compete? And how will you win?
It's a paradox inside a conundrum wrapped by a silky-smooth enigma. Haven't we proven that we know "where" we compete and demonstrated "how" we win? "People helping people." Martin's simple questions force us back to the present reality. Tectonic events in economies, banking, and the money industry are driving paradigm shifting plans and products which will be wildly disruptive if our credit unions have not built strategies and operations to embrace money-data merging with the internet.
Conventionally, our community-based financial system has defined "where" we compete in physical terms- positioning branches and banking operations to provide members with in-person and electronic banking options. Even considering charter revisions, that reality has never been questioned; we vault cash and trade it through tellers, armored trucks, and plastic cards. Sure, other consumer products and services now live in the internet, like movies, music, transportation, but the credit union industry is different. We've remained the trusted source of education, financial security, and industry-leading products and services for generations. There's no way our credit unions will be the next Blockbuster or travel agency…right? On the contrary, the competitive banking landscape is already shifting. Like money itself, your members' banking activity is moving from traditional electronic transactions to modern digital engagement. Where you compete is rapidly moving toward digital cash and nearly instant settlement. Money is quickly becoming a streaming phenomenon just as music, movies, and mail have in our lifetime. Where means meeting your members where they are now, seamlessly and fluidly with the insight and intelligence of all data working in harmony, relegating the practices of the past to uncover transformative opportunities.
On to Martin's next, critical question. How? How will credit unions win in this transformative reality of data being the connective tissue between your institution, your members, and your communities? The paradox of community banking will be to remain relevant, to maintain the position of trusted local partner and valued steward of local wealth by relinquishing resistance to this reality: Your institution will either control data, which is money, or it will outsource storage and control of that data to someone else and that vendor will, by default, control the financial relationship. Banking, and the sustainability and relevance of your communities, requires seamless experiences grounded in, and inspired by data that you control. Your strategy, and ultimately your banking operations will need to function knowing that money lives on the internet and moves wallet to wallet, as opposed sitting in vaults, trading hands through tellers, armored trucks, plastic cards. Your strategy today will define where and how you compete and even whether or not your credit union is able to ensure "equitable financial inclusion through a robust, safe, sound, and evolving financial system". Will your credit union compete in the modern banking and money world, offering the non-traditional banking products and services your members want and expect, or will third party platforms divest you of data, creating limitations, encumbrances, inefficiencies, and duplicate costs, ultimately supplanting you as the epicenter of community commerce?
Concluding with a concept from an earlier contribution we made in this publication; 2023 will continue to present the credit union industry with ample opportunities and examples for how to secure your position of relevance, helping your institution and your community adapt to the future of money.
While Charles Darwin is not commonly quoted in financial industry trade publications, it feels appropriate here. "It is not the strongest of the species that survive, nor the most intelligent, but the one most responsive to change". Think about it. While money is moving away from electronic dollars and toward a digital money-data merged with the internet, where and how you compete will determine if you will be able to participate in the first all-new market cap for the financial services industry in generations! Don't wait and be left behind as money moves beyond your traditional banking operation. The cost of waiting will be truly disruptive.
[1] Clayton M. Christensen, How Will You Measure Your Life?
[2] NCUA Mission & Values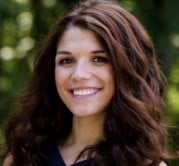 Jessica believes local financial institutions can contribute to the flourishing of democracy and quality of community life through ensuring fair and affordable access to capital and modern banking services. Working ...
Web: www.dalandcuso.com
Details