The recipe for risk management
To achieve the perfect recipe, you need the right ingredients. That holds true for items beyond just food recipes. Managing risk is a priority on the top of every credit union's list, and when you have the right "ingredients" your credit union can successfully manage your loan portfolio risk.
There are many moving parts when it comes to risk management. From an effective collections program, to ensuring your assets are protected, to implementing an asset recovery program, all of which are vital pieces to effectively managing risk. Knowing how to find the right partner can help achieve the perfect recipe for success!
With a strong economy and an increase in jobs and wages, consumers are more confident when it comes to their spending habits. These spending habits have impacted the number of loans that lenders are offering to borrowers. While this opens up opportunity for more business, it also increases the risk that lenders face. Lenders must be prepared with a well thought-out plan to collect on delinquent accounts.
While some lenders opt to keep their collection efforts in-house, there are numerous benefits to outsourcing the task. Outsourcing collections allows financial institutions to shift their previously committed focus to:
Expand on areas with potential growth.
Focus on the overall strategy to increase their bottom line.
Eliminate or re-allocate resources focused on back-office processes.
Invest saved time on efforts that build and grow customer relationships.
Allow employee growth by opening more opportunities to focus on specialized areas other than collections.
Whether it be all or a portion of their collections, outsourcing allows lenders to increase their productivity and reduce costs. Due to economies of scale, it can cost a third-party collections team five to 10 times less to collect a dollar than it would cost a financial institution.
The above is a short excerpt from the ebook, The Recipe for Risk Management from SWBC.
Check out the full ebook to discover the recipe for success when it comes to your loan portfolio management. Click the banner below to download!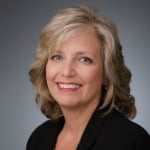 As Vice President of SWBC's Financial Institution Group, Connie oversees a professionally-trained staff that supports the Collection Department and the Electronic Cash Management product. Under Connie's direction, SWBC'...
Web: www.swbc.com
Details