Location, Location, Location–The Myth of Virtual Banking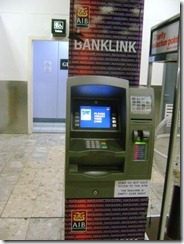 By Tom
Everyone seems to be talking about virtual and mobile banking. More banks and credit unions are looking to attract customers with virtual services that remove the need to ever visit a branch. At the same time, banks are closing more branches than they are opening. According to a report today from CNN Money:
U.S. banks closed 2,267 branches in 2012 while opening only 1,149, SNL Financial estimated – a net loss of 1,118 branches nationwide. It was the highest number of closures since the firm began keeping records of them in 2005.
However, it seems that demand for convenience and having a bank branch in your neighborhood is still an important criteria for consumers who are seeking banking services. According to a recent study by Novarica and FindABetterBank.com, having local branches available is important to consumers seeking a new banking relationship, no matter what their age:
The prevailing belief among financial marketers today is that younger consumers don't care about bank branches while older consumers prefer branch banking. But Novarica cautions that sweeping generalizations like these can be misleading. Novarica found a surprising 58% of those under 30 would not consider opening an account at a bank without a branch nearby. And conversely, 64% of those 50 or older say they can imagine a time when they will do all their banking virtually.
continue reading »