Top 10 CUInsight Community posts in 2022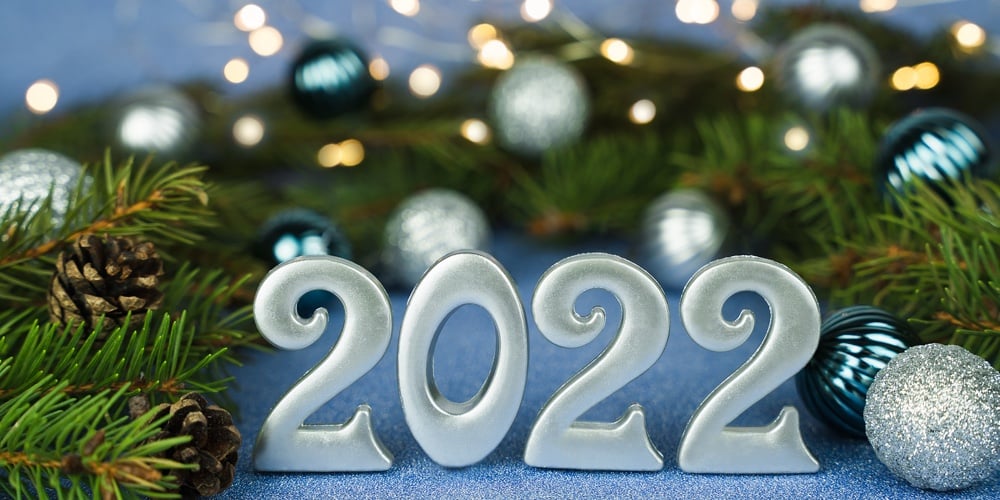 'Tis the season to be thankful, and as the year draws to a close, we at CUInsight certainly are. We are so lucky that our mission here at CUInsight is to work in and support this impactful industry, which makes such a big difference for the financial and holistic well-being of consumers across the country and globe. We're also constantly inspired by and grateful for the thought leaders in the credit union space who make it so special by sharing their insight and knowledge with all of us through the CUInsight Community.
As we wrap up 2022, join us in taking a quick stroll down memory lane as we review the top 10 articles from our community of contributors this year.
Top 10 CUInsight Community posts in 2022:
5 books worth reading in 2022
by BO MCDONALD, YOUR MARKETING CO
Year three of reaching my reading goal, which is typically to read one book per month. I failed on that his year, kind of. With life opening back up, I took more time re-connecting with friends, traveling to visit with clients, and enjoying the things… (read more)
The Credit Card Competition Act pours salt on a wounded economy
by CAROLINE WILLARD, CORNERSTONE LEAGUE
It was the Senate bill heard round the credit union movement. On Thursday, July 28, Sens. Roger Marshall (R-Kan.) and Dick Durbin (D-Ill.) introduced legislation that would create new mandates on credit card issuers, affecting financial institutions… (read more)
Don't let them fool you: Interchange legislation hurts CUs and their members
by B. DAN BERGER, NAFCU
Last month, Senators Dick Durbin, D-Ill., and Roger Marshall, R-Kansas, introduced legislation to expand the "Durbin Amendment," which was enacted in 2010 as part of the Dodd-Frank Act. This NAFCU-opposed legislation, the Credit Card Competition Act… (read more)
Cooperate today, this instant, right now
by MICHAEL MURDOCH, Seattle Credit Union
The largest credit union by asset size and in membership currently sits at $111,986,000,000 and 10.8 million respectively. This behemoth of a shop is uber-deserving of kudos, with an endless supply of lessons on "how to do it right" from leadership on… (read more)
The pros and cons of BNPL
by PHIL SEELY, ENVISANT
Convenience and flexibility are essential for consumers in a post-pandemic, heavily e-commerce shopping experience. Buy now, pay later (BNPL) is a trending payment method that offers consumers exactly that – flexible, payment options. BNPL's services are growing… (read more)
What is quiet quitting, really?
by OSCAR PORRAS, HUMANIDEI
There was a time in my career when I was showing up to the credit union and doing the bare minimum. I continued to open accounts, help members with loans, and did what was required. I was not showing up early, staying late, volunteering, or going the extra… (read more)
Transformational mindset: Leading change
by JIM HAYES, State Employees' Credit Union (SECU)
Coming into SECU recently, I knew that our Board had a few things they wanted to accomplish. They were committed to meeting our members where they are, providing them with products and services to meet their needs, and continuing our tradition of exceptional… (read more)
2022: The year of the soft start
by JILL NOWACKI, HUMANIDEI
The last Friday before his winter break, I was driving my son to school, peppering him with questions and conversation starters meant to add energy and inspiration to his day and being met with the typical monosyllabic answers of a 5th grade boy. But then, I struck… (read more)
The 5 people who make you better
by ANTONIO NEVES, ALLIES OF GLORY
Three things that will positively improve your life:
1. The right people.
2. The right people.
3. The right people.
When I posted this on social media, it got a huge response… (read more)
Tips to get to the C-suite
by MARK ARNOLD, ON THE MARK STRATEGIES
When working with credit union managers all across the country as part of our Transformational Leadership program, one question often arises: how can I get to the C-Suite? In other words, what is the path from… (read more)
We're always looking for industry leaders and subject-matter experts to write thought leadership and educational content to be featured on CUInsight, the leading credit union trade publication. Interested in contributing to our Community in 2023? Reach out today.
Lauren Culp is the Publisher & CEO at CUInsight.com. She leads the growing team at CUInsight, works with organizations serving credit unions to maximize their brand and exposure, connects with ...
Web: https://www.cuinsight.com
Details